State Counseling Associations
Planning your annual conference?  Need high quality workshops throughout the year, and speakers for reasonable fees? Need to increase revenue beyond dues? Most state and division counseling associations try to provide quality continuing educational opportunities for their membership. Not only are these learning opportunities a great service to members, but an income stream beyond dues for the association. But finding quality presenters that are cost effective can be a daunting task.
Dasenbrook Consulting can help.  Let my experience work for your association.  Dasenbrook Consulting can provide keynote speeches, all day pre-conference seminars, break-out sessions and stand-alone workshops.
The Dasenbrook Consulting Difference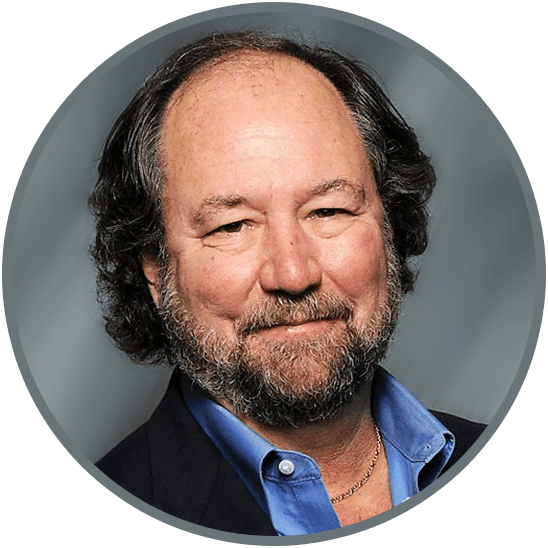 Contact Information:
Norman C. Dasenbrook, MS, LCPC
5758 Elaine Dr. Suite B
Rockford, IL. 61108
Phone: 815-877-0399
Author of one of the leading private practice books: The Complete Guide to Private Practice
Author of After 40 Years in Therapy What Have I Learned? Crysand Press 2017
40 years in the counseling field and 35 years private practice experience.
20 years lecturing, teaching, consulting on private practice issues and practice development.
Launched the American Counseling Association's Private Practice Initiative.
Consultant to the American Counseling Association on Private Practice 2005 – 2011
2018 American Counseling Association Conference  Private Practice Consultation Consultant
Past Illinois Mental Health Counselor Association President and Governing Council member of the Illinois Counseling Association
Helped thousands of licensed mental health professionals start or expand a successful private practice.
State of the art website and national newsletter to advertise your conference or workshops
Maintain strategic relationships with print and web designers, billing and EMR vendors, attorneys, political action committees and state counseling organizations that keeps us up to date on the latest trends, niches and legislation that impact the counseling profession.
Member of the Insurance Task Force: Winner of the ACA Midwest Region  2016 Innovative Practice Award
Member of American Counseling Association, American Mental Health Counselors Association, Illinois Counseling Association, and Illinois Mental Health Counseling Association.
Recipient of the Distinguished Service and Robert J. Nejeldo Leadership Awards.
Dasenbrook Consulting Offerings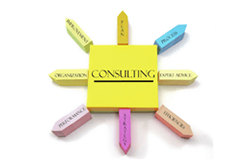 Dasenbrook Consulting can provide 15 – 30 minute practice consultations at your conference for a limited number of attendees. I provide these consultations at the American Counseling Association Conferences and the Illinois Mental Health Counselors Association Conferences.
Every state counseling association needs a stable financial base to support its services to members. Dasenbrook Consulting is a unique consulting practice as my mission is to help state counseling organizations and their branches develop reliable sources of revenue beyond dues. Having the expertise to provide multiple services for your conference reduces your costs.
Dasenbrook Consulting is an affordable solution for your conference budget.
Please contact me to discuss you seminar or conference needs.
See What Others Have Said

Norm has been a regular presenter at our annual conferences over the years sharing his counseling and business expertise. His workshops are popular with counselors, social workers, psychologists and marriage and family therapists alike. Norm's presentations always garner exceptional evaluations from attendees, and always fill to capacity.
In addition to developing a successful private practice of his own, Norm has served as President of our Mental Health division for multiple years and has presented his workshop Starting, Maintaining and Expanding a Successful Private Practice to hundreds of clinicians though the years.
Norm's speaking style is engaging and entertaining and he is the type of speaker who always leaves his audience excited and wanting more.  As the consummate professional, Norm is easy to work with and is always well prepared.
It has been and is a pleasure to work with Norm and it is with no reservations that I recommend him to you for any of your presentation needs.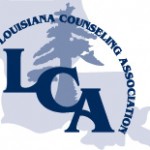 Dasenbrook Consulting definitely lived up to their reputations as the foremost authorities on establishing and maintaining a private practice. I found their workshop to be professional, informative and invaluable to me both professionally and personally. I have practiced in a variety of agency settings for over 18 years, but have always felt hesitant to take the step into starting a private practice.
After attending the workshop, not only have I secured a place and started seeing private clients in a limited practice, I can now actually see my future as a sole proprietor of my very own full time practice. I felt empowered and energized to move forward into areas that I had previously resisted.
It was a first rate experience to spend time with Norm Dasenbrook and learn from the expert. The wisdom and experience, coupled with a dynamic presentation style kept me focused and excited about my future opportunities. He was both approachable and willing to take the time needed to expand my resource base and offer sensible solutions to ease my worries.
I would highly recommend Norm Dasenbrook to any association looking to energize their members with an outstanding, professional, practical training resource.

Norm Dasenbrook has been presenting training programs for Illinois mental health counselors for twenty years.  His presentation about Starting, Maintaining, and Expanding a Successful Private Practice has been our most consistent and successful workshop. Norm has trained thousands of counselors.
His style of presentation is informative and captivating. He mixes humor with inspirational and motivational thoughts.  His audience is attentive throughout his presentation.  For years we offered this as a one-day training. Due to popular demand we have shifted it to a two-day training and the popularity of this event is still strong.
Norm Dasenbrook has been a true pleasure to work with. I set the workshop schedule, training sites, presentation materials, handouts and on-site management of the event. I have worked with numerous presenters over the last twenty years. Norm has been the easiest and most flexible presenter that I have coordinated a training event for.  Norm is always timely and well prepared to present. He has coordinated pre-training materials with me on a timely basis.
The training program on Starting a Private Practice has benefitted numerous members of our Association. These training programs have been financially beneficial for our Association. The trainings have provided a significant source of non-dues revenues.
I strongly recommend that every state association consider contracting with Norm Dasenbrook to provide training programs in their state. Our trainings are attended by primarily mental health counselors, but our attendees also include social workers, psychologists and marriage and family therapists. His topic has universal appeal. I believe his presentations are a great resource of training and non-dues revenues.

Norm Dasenbrook is a seasoned clinician and premiere consultant for mental health practitioners and behavioral health organizations. Norm is a national expert on establishing and growing a successful private practice. He offers a wealth of knowledge and practical suggestions in a very straight-forward manner. I have known Norm for many years and am honored to have him as a mentor and colleague. I highly recommend his products and services.
I have known and been a colleague of Norm Dasenbrook for better than ten years. His workshops on developing solid clinical practices are outstanding, and cross the usual divisional lines of Clinical Counselors, Marriage and Family Therapists and Social Workers. Dasenbrook is a wonderful presenter, knows the building and maintaining of clinical practice inside and out, and has a wit and sense of humor that takes his work into a wonderful venue in which to participate. I heartily recommend him to all clinicians wishing to better their work and practice.