Conference Private Practice Consultations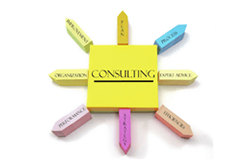 Dasenbrook Consulting can provide 15 – 30 minute practice consultations for a limited number of conference attendees. This is at no charge to conference attendees and is well received. I have provided these consultations at past American Counseling Association Conferences and again in 2018 at the annual conference in Atlanta.
Dasenbrook Consulting has been providing practice coaching and consultation services for over 20 years. Dasenbrook Consulting has helped launch thousands of counselors into private practice and expand limited practices.
Consultation is available on a variety of topics, from how to start a practice on a shoestring to expanding your practice with multiple income streams.
STARTING OR EXPANDING A PRATICE
MARKETING ANXIETY
BUSINESS ENTITIES
ACCEPT INSURANCE OR FEE FOR SERVICE
ADDING MULTIPLE INCOME STREAMS
BILLING
INDEPENDENT CONTRACTORS OR EMPLOYEES
FEE SETTING AND COLLECTION
BUSINESS PARADIGM
DOCUMENTATION
TELETHERAPY
Norm Dasenbrook is a seasoned clinician and premiere consultant for mental health practitioners and behavioral health organizations. Norm is a national expert on establishing and growing a successful private practice. He offers a wealth of knowledge and practical suggestions in a very straight-forward manner. I have known Norm for many years and am honored to have him as a mentor and colleague. I highly recommend his products and services.
I cannot overstate how invaluable the body of work has been to me over the years. After attending one of their workshops, I began to believe that I could open my own practice. After following Norm's advice and incorporating his methods, I began to thrive.  Recommend is too weak a word.
Your program was so informative that since this time I have found a partner and I'm working in my own private practice.  I am my own BOSS! Thank you so much for your program and insight.