Telehealth

The simple, free, and secure telemedicine solution.®
We've made telemedicine simple and easy for you. Create your personal room and start practicing telemedicine today.

Video conferencing that keeps you connected and compliant HIPAA/PIPEDA.
https://www.zoom.us/healthcare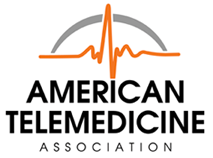 http://www.americantelemed.org

Ray Barrett, LPC, LMHC, DCC Telehealth Certification Institute, LLC
The Telehealth Certification Institute, LLC offers telemental health CE training to telebehavioral health professionals and organizations, including LPCs, LMHCs, LCSWs, Psychologists, MFTs, and Psychoanalysts.  Our courses cover the essential competencies of providing telemental health services.
https://www. telementalhealthtraining.com
678-723-8077
Electronic Medical Records (EMR)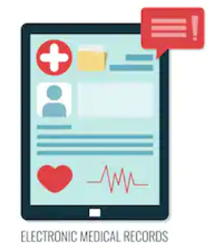 All major EMR have a HIPAA compliant platform for telehealth
Social Media


Linkedin: Professional social media site

https://www.linkedin.com/company/16207047

Facebook: Social media for your practice

https://www.facebook.com/Dasenbrook-Consulting-209859265702440/

Twitter: Social media to connect with referral sources
www.twitter.com

YouTube: Post videos:
http://www.youtube.com/

Instagram is a free photo-sharing application that allows users to take photos, apply a filter, and share it on the service or a variety of other social networking services, including Facebook, Twitter, Foursquare, Tumblr, Flickr, and Posterous.
https://www.instagram.com/
Dasenbrook Consulting Social Media

Public Speaking

"Teach Counseling Skills to Corporate America"
Cognitive Behavioral Theory * Change Management * Communication Skills *Problem Solving
Counselor's Guide to Team Building and Conflict Resolution Training: Video, Handouts and Support Materials. "Apply Counseling Skills to Corporate America". Training corporate America can be another "income stream" for your private practice. Being a corporate trainer or consultant is not as difficult as you may think.  Learn More

Programs are research-proven, cost-effective, and make a difference in families.  Four million parents have taken STEP classes and read STEP books!
http://www.steppublishers.com/

American Counseling Association Bookstore: This is another source for DVD's that can be used to present workshops in the community, helping people, and with proper marketing, expand the clinician's community exposure and grow a counseling practice.
www.Counseling.org


The difference between successful and unsuccessful couples is how they handle these differences.
http://www.smartmarriages.com/index.html



Welcome to Impact Publications, your one-stop center for thousands of life-changing resources on employment, education, life skills, and travel.
https://www.impactpublications.com/
Miscellaneous

NPI:  A unique identification number for covered health care providers. Covered health care providers and all health plans and health care clearinghouses must use the NPIs when billing insurance for clients.
https://nppes.cms.hhs.gov/

Tax ID #: An Employer Identification Number (EIN) is also known as a federal tax identification number, and is used to identify a business entity. It is recommended for use when billing insurance companies. Obtain one fast and free.
https://www.irs.gov/businesses/small-businesses-self-employed/apply-for-an-employer-identification-number-ein-online 
Independent Contractor (Self-Employed) or Employee: It is critical that business owners correctly determine whether the individuals providing services are employees or independent contractors.
https://www.irs.gov/Businesses/Small-Businesses-&-Self-Employed/Independent-Contractor-Self-Employed-or-Employee

The Council for Affordable Quality Healthcare. Through CAQH a therapist can submit a credentialing application that can be accessed by over one hundred insurance and managed health care companies.
https://proview.caqh.org


Send & receive faxes from anywhere.
https://www.hellofax.com/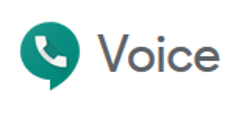 To send messages, choose a Google Voice number.
https://voice.google.com


The Health Insurance Portability and Accountability Act (HIPAA) Security Rule requires that covered entities and its business associates conduct a risk assessment of their healthcare organization. A risk assessment helps your organization ensure it is compliant with HIPAA's administrative, physical, and technical safeguards. A risk assessment also helps reveal areas where your organization's protected health information (PHI) could be at risk. To learn more about the assessment process and how it benefits your organization, visit the Office for Civil Rights' official guidance.
https://www.healthit.gov/providers-professionals/security-risk-assessment-tool



HHS developed the model NPPs you see on this site to help improve patient experience and understanding. These models use plain language and approachable designs.
https://www.healthit.gov/sites/default/files/pdf/privacy/privacy-and-security-guide.pdf
For more information:
https://www.healthit.gov/sites/default/files/pdf/privacy/privacy-and-security-guide.pdf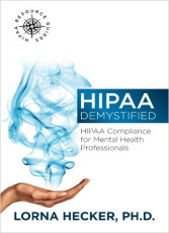 For the small to large practice, HIPAA Demystified, is truly one-stop shopping for HIPAA compliance that makes sense.
https://www.amazon.com/HIPAA-Demystified-Compliance-Professionals-Resource/dp/1936961261/ref=sr_1_2?keywords=book+lorna+hecker&qid=1578345072&sr=8-2