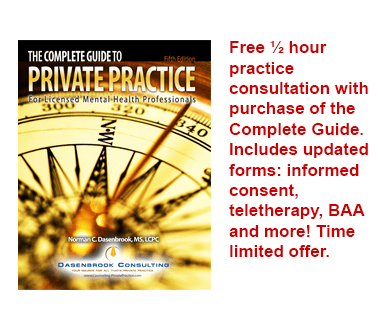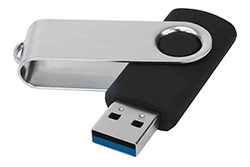 The Complete Guide to Counseling Private Practice
Newly Revised 2020 5th edition of the Complete Guide to Private Practice.
Totally revised and updated 2020 with the latest information on documentation, social media, record keeping, marketing, and advertising, billing, public speaking, and more! Includes 2020 updated forms: informed consent, teletherapy, BAA and more!
Free ½ hour practice consultation with Norm when purchasing The Complete Guide. Time limited offer.
Click Here to View Table of Contents
Only $84.99
"Your source for all that's private practice"
Specific topics covered in the Guide include:
A business plan on how to start a practice
HIPAA forms.
How to set up an office with minimal investment
Marketing strategies
Advertising
Social Media
Websites and Internet
Independent contractor/Employees
Referral sources
Electronic Medical Records
Billing: Clients and Insurance
Accounting
Office procedures
Dealing with Insurance
Expanding an existing practice
Consulting
EMR Electronic Medical Record
How to get on closed panels
How to buy and sell a practice
CAQH credentialing
Business Entities
Banking
Credit Cards
Fees
Record Keeping
The Guide contains all the forms on a USB Drive
Intake Form- Initial Assessment
Progress Notes
Informed Consent
Adolescent Informed Consent
Releases of Information
HIPAA Clients Rights
HIPAA Privacy Practices
Insurance and Managed Care List
Insurance Verification Form
Claim Denial Letters
Fee Schedules
ACA Code of Ethics Transfer Plan
PCP Letter
Superbill
Change to Couples Counseling
Deductible Policy First of the Year
Co-ordination with School
The Guide Private Practice is
"Your source for all that's private practice"
BUY NOW ONLY $84.99