STATE ASSOCIATIONS
Dasenbrook Consulting offers a variety of seminar topics.
In addition to the signature seminar, "Starting, Maintaining and Expanding a Successful Private Practice: Surviving or Thriving?"
Keynote

A humorous yet pointed keynote about treatment techniques and common sense learned in over 40 years of providing counseling services. Book of the same title to be published in the fall of 2016.
Breakout Sessions
All aspects of Private Practice:

Introduction to Private Practice
Marketing
Office Procedures
Websites
Social Media

Conflict Resolution and Mediation
More of what I have learned from 40 years in therapy.
Therapy and Beyond: Applying Counseling Skills to Business and Industry
Please contact me to discuss you seminar or conference speaking needs. Dasenbrook Consulting is an affordable solution for your conference budget.
Contact Information:
Norman C. Dasenbrook
5758 Elaine Dr. Suite B
Rockford, IL. 61108
Phone: 815-877-0399
---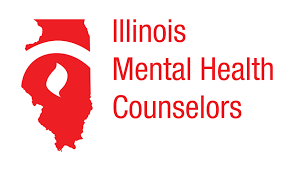 Our association has been conducting workshops on Starting, Maintaining and Expanding a Successful Private Practice for over 15 years. We now hold these workshops quarterly. The attendance continues to be strong.
The presenter, Norm Dasenbrook conducts a very professional program and always receives very high evaluations. I have always found him to be easy to work with in arranging the programs. The comments on the evaluations reflect that the attendees have become inspired as well as educated. The workshops continue to be profitable for our association.
I highly recommend other state associations working with Norm Dasenbrook to provide these workshops in their state.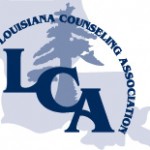 Dasenbrook Consulting definitely lived up to their reputations as the foremost authorities on establishing and maintaining a private practice. I found their workshop to be professional, informative and invaluable to me both professionally and personally. I have practiced in a variety of agency settings for over 18 years, but have always felt hesitant to take the step into starting a private practice.
After attending the workshop, not only have I secured a place and started seeing private clients in a limited practice, I can now actually see my future as a sole proprietor of my very own full time practice. I felt empowered and energized to move forward into areas that I had previously resisted.
It was a first rate experience to spend time with Norm Dasenbrook and learn from the expert. The wisdom and experience, coupled with a dynamic presentation style kept me focused and excited about my future opportunities. He was both approachable and willing to take the time needed to expand my resource base and offer sensible solutions to ease my worries.
I would highly recommend Norm Dasenbrook to any association looking to energize their members with an outstanding, professional, practical training resource.

Norm was a sell out. We had to close registration and admit more people only on a "waiting list" basis. As a result we made a nice profit from their seminar.
The Conference Evaluation Forms we received back from their attendees rated them a 9.6 out of a possible 10. Even folks who are not in Private Practices gave them rave reviews. They were a real hit.
Based on my experience with Norm Dasenbrook, I highly recommend him and his seminar.
I hope this information is helpful to you in your professional planning.
Live Seminar Dates & Locations
Essential Components of Starting & Expanding a Successful Private Practice: A Checklist
Webinar available now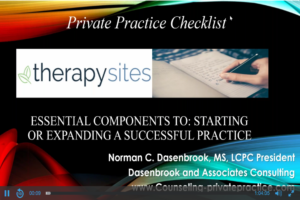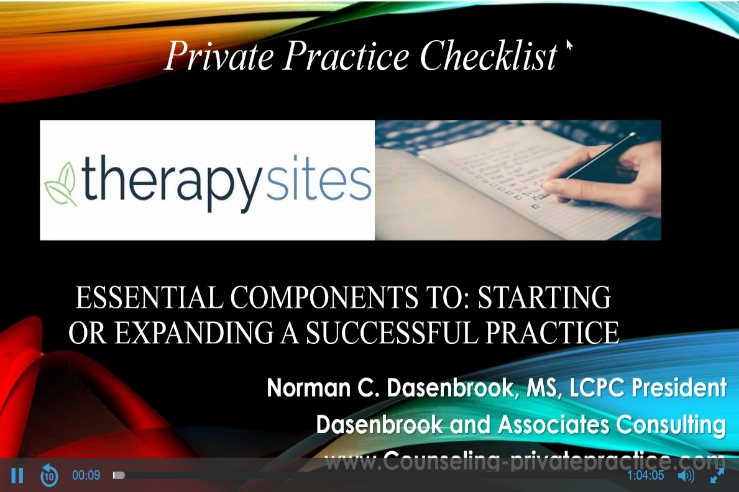 Come learn the essential practical components to starting or expanding a successful private practice. You need to have a business mindset and a plan to do well.  This no-nonsense webinar will present tried and true practice building strategies to begin a practice from the ground up or expand a limited practice. Do it right the first time.
Click on https://attendee.gotowebinar.com/recording/1494937089268623627
For handout click on https://counseling-privatepractice.com/private-practice-checklist-handout/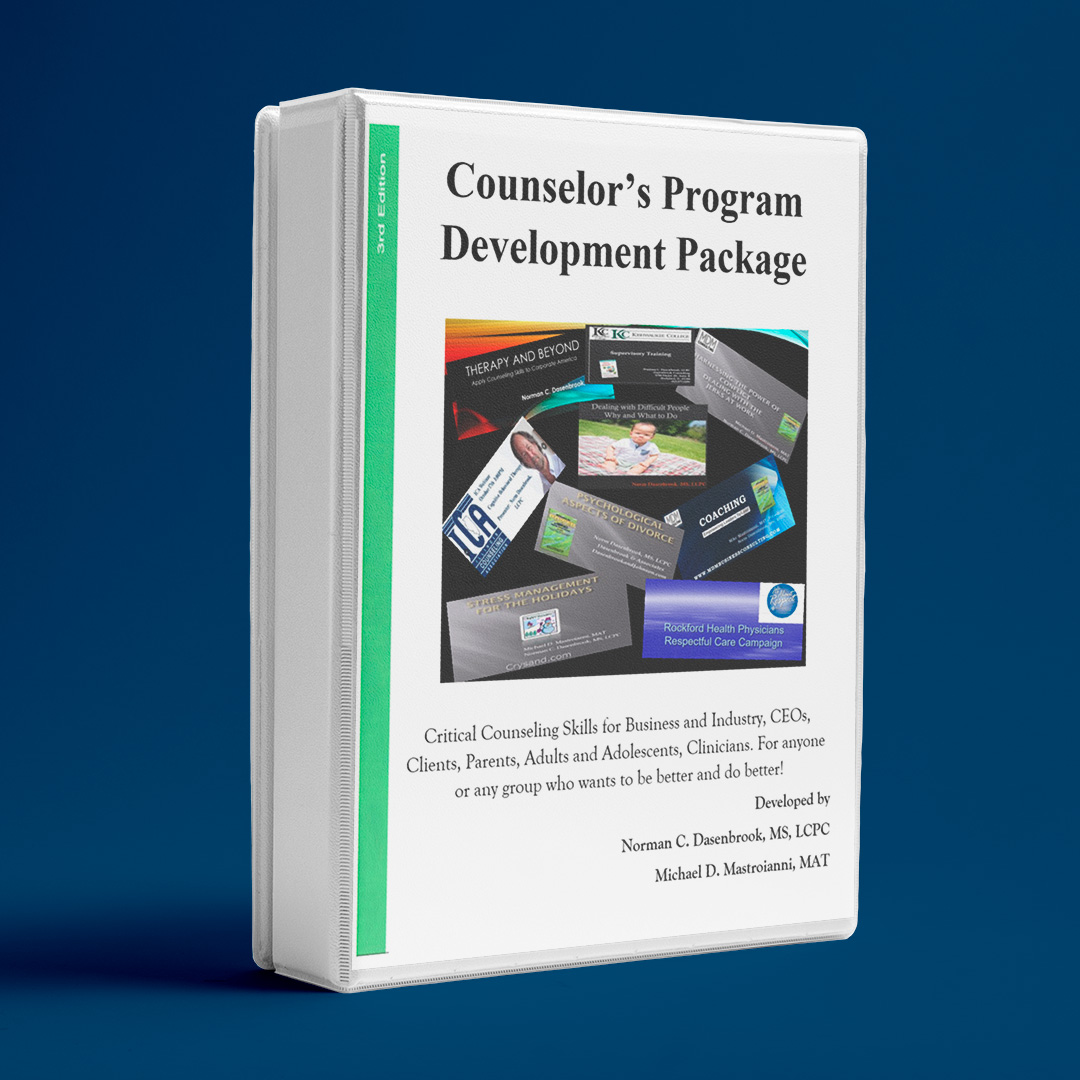 Program content for Critical Counseling Skills for Business and Industry, CEOs, Clients, Parents, Adults and Adolescents, Clinicians. For anyone or any group who wants to be better and do better! The package includes content that can be used with business and industry, individuals, couples, families, and mental health professionals to market practices.
Contact Information:
Norman C. Dasenbrook
5758 Elaine Dr. Suite B
Rockford, IL. 61108
Phone: 815-877-0399
Contact Us