Private Practice Checklist Handout
In my seminars and consulting I am always asked if I had a checklist mental health professionals could use to know what they need to consider in starting a start a successful private practice, so here it is!
Private Practice
✓  Changing Paradigms
CEO
Entrepreneur
Consultant
Marketer
Diversification: Multiple income streams
Vision: Begin with the end in mind
✓  Anticipated Income Streams
Traditional Therapy
???????
???????
✓  Find Office Space
Sublet office from established professional
Rent your own space
Home
Itinerant Counseling
Virtual Office
Teletherapy Counseling
✓  Phone
Cell phone
Google voice
Hellofax.com 
✓  Business Entity: Consult an Attorney and a CPA!
Sole Proprietor
LLC
Sub-chapter "S"
✓  Numbers and Letters
Tax ID: IRS.gov
NPI: https://nppes.cms.hhs.gov/NPPES/Welcome.do
Proview/CAQH https://proview.caqh.org/
ACA/AMHCA/NASW/APA Malpractice insurance
BC/BS
✓  Financials
Accounting

Quicken.com

Quickbooks.com
Credit Cards

Square.com

Paypal.com

talktoivy.com
Billing
OfficeAlly.com

Availity.com

Private Billing Company
 ✓  Record Keeping
Paper and templates

Counseling-privatepractice.com
Electronic Medical Record: All in One (Charting, Billing: Clients and Insurance Credit    Cards, Client Portal, Scheduling, Teletherapy platform.
Theranest.com

Therapynotes.com
Simplepractice.com
 ✓  Marketing Plan: Two Prong Approach
Directly to Potential Clients
Those Individuals and Services (potential referral sources) that Come in Contact with Potential Clients.
Print Material: vistaprint.com checkpointgraphics.com

Business Cards
Brochure
Letterhead
Web Site/Internet
Print Material should drive clients and referral sources to your website
Webit365.com
Therapysites.com
 Social Media
Webinars
Facebook.com
Youtube.com
Instagram.com
LinkedIn.com
Twitter.com
Blogs
E-mailing i.e.., Constantcontact.com mailchimp.com
 Referral Sites
Psychologytoday.com
Findatherapist.com
GoodTherapy.com
TherapyTribe.com
Networktherapy.com
Therapists.com
Findcounseling.com
Professional Organizations
 Review sites
Yelp.com

Google alerts and yourself monthly!!!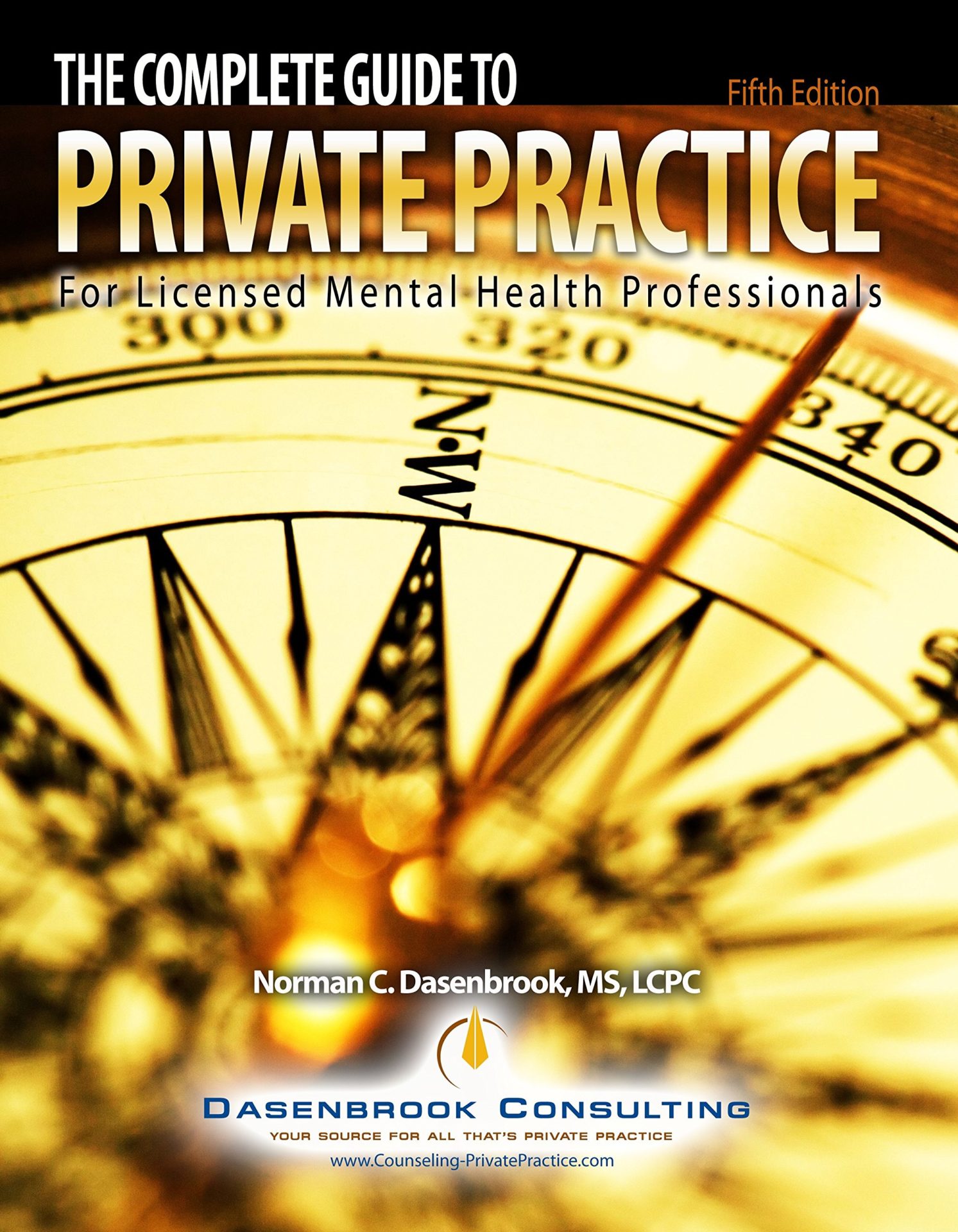 Taken from, "The Complete Guide to Private Practice for Licensed Mental Health Professionals"
5th Edition 2020 Crysand Press Norman C. Dasenbrook MS, LCPC
www.counseling-privatepractice.com