Counseling Private Practice Marketing Tip # 3
Verify Client Insurance Benefits: Self-Protection, Enabling or Marketing?
Wait! Why is this Marketing tip #3? Where is Marketing tip #1 and #2?
Relax you did not miss anything.  Marketing tips #1 & #2:  The "Two Prong Marketing Approach" is available free when you sign up for my newsletter at
www.counseling-privatepractice.com
I have seen much debate from e-mails and listservs on whether assisting clients with their insurance coverage is making sure the mental health provider gets paid or enables clients to not take responsibility.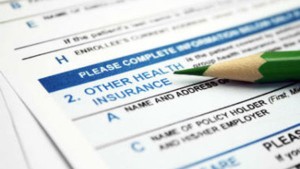 Here's a sample:
"They (clients) are responsible for any charges the insurance company does not cover. This is in my intake forms."
"I always do it (verify benefits) in my practice for my protection because I cannot count on patients to understand their benefits."
"My policy is that clients are required to check their insurance benefits and notify me of any limitations or pre-authorization requirements"
"I ask clients at the time of setting initial appointment to check their benefits."
"I have always checked them before the client's first appointment."
"The failure to obtain authorization for services in advance, which may make it impossible to bill insurance."
I think it helps the mental health provider get paid, helps the client get help, and it's a great Marketing Opportunity! Many clients don't understand their benefits (especially now with high deductibles).  At times they are so upset when they make that first appointment that they don't understand what their benefits are, and I the mental health provider deserve to get paid.
Moreover, I use it as a marketing technique in my promotional pieces and my website:
"Help is only a click or phone call away. While starting counseling is a major step, it is a sign of strength, not weakness. Today, more individuals, couples and families are entering counseling, not only to treat illnesses but improve their quality of life.

When you contact Dasenbrook & Johnson, We will "walk "you through the entire process of setting up an initial evaluation, helping you with your insurance coverage, getting the appropriate authorizations, referrals, determining your co-pay and billing your insurance company.

The cost of therapy is always an important consideration. Usually, the client need only pay their co-payment at the time of service. We are preferred providers for most insurance and managed care companies.

As a courtesy we will bill your insurance company, HMO, responsible party or third party payer for you if you wish. We ask that at each session you pay your co-pay. In the event you have not met your deductible, the full fee is due at each session until the deductible is satisfied. We do not offer a sliding fee schedule."
So if you had a choice between a mental health provider who would help you with determining your benefits or one who told you, in a time of crisis, you are on your own, who would you see?  That's common sense not enabling.
Verifying benefits is so much easier today with availity.com that it just makes sense to do so. This separates my practice from the competition and adds value to my services.
Norman C. Dasenbrook MS, LCPC
www.counseling-privatepractice.com